Festival role: Token Team Leader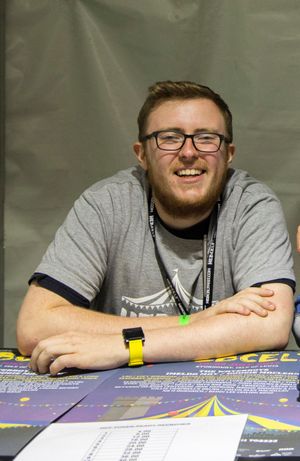 How did you get involved in the festival? Did my first year as a way to see the Proclaimers for free, then got hooked on it.
What makes HebCelt special? Seeing the same faces, and some newcomers, each year, having fun. This is a small festival, and I think it reflects well on the islands by being as friendly and welcoming as you'd expect.
Best festival memory? Now, there are loads to choose from… Honestly it might be the first time I came as a spectator, and there was a ceilidh band playing with some fella spinning round and round in a big dress. He couldn't be stopped. Sounds rubbish when I describe it, but it was fantastic.
Favourite festival gig? If I wasn't so busy I'd be able to take in more! I did enjoy the passing glimpses I got of Idlewild, as I've been a fan of them for years. Runrig as well, loved them for ages and finally got to see them a couple years back.