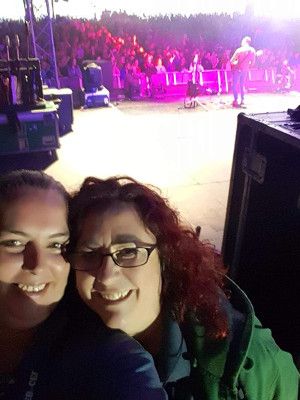 Festival role Team Leader for the Ambassadors Team
How did you get involved in the festival? Moved to the Isle of Lewis in January 2014 and wanted to meet new people, so i signed up to be a volunteer at the festival and have volunteered every year since.
What makes HebCelt special? Hebcelt is special due to all the volunteers or the Festival Family as we call ourselves. A real mix of people and characters from all walks of life, who come together every year. Its great to catch up with everyone and be part of something that is so special to the local community.
Best festival memory? Best memory has to be Back Stage at Tide lines in 2018
Favourite festival gig? Red Hot Chilli Pipers in 2016