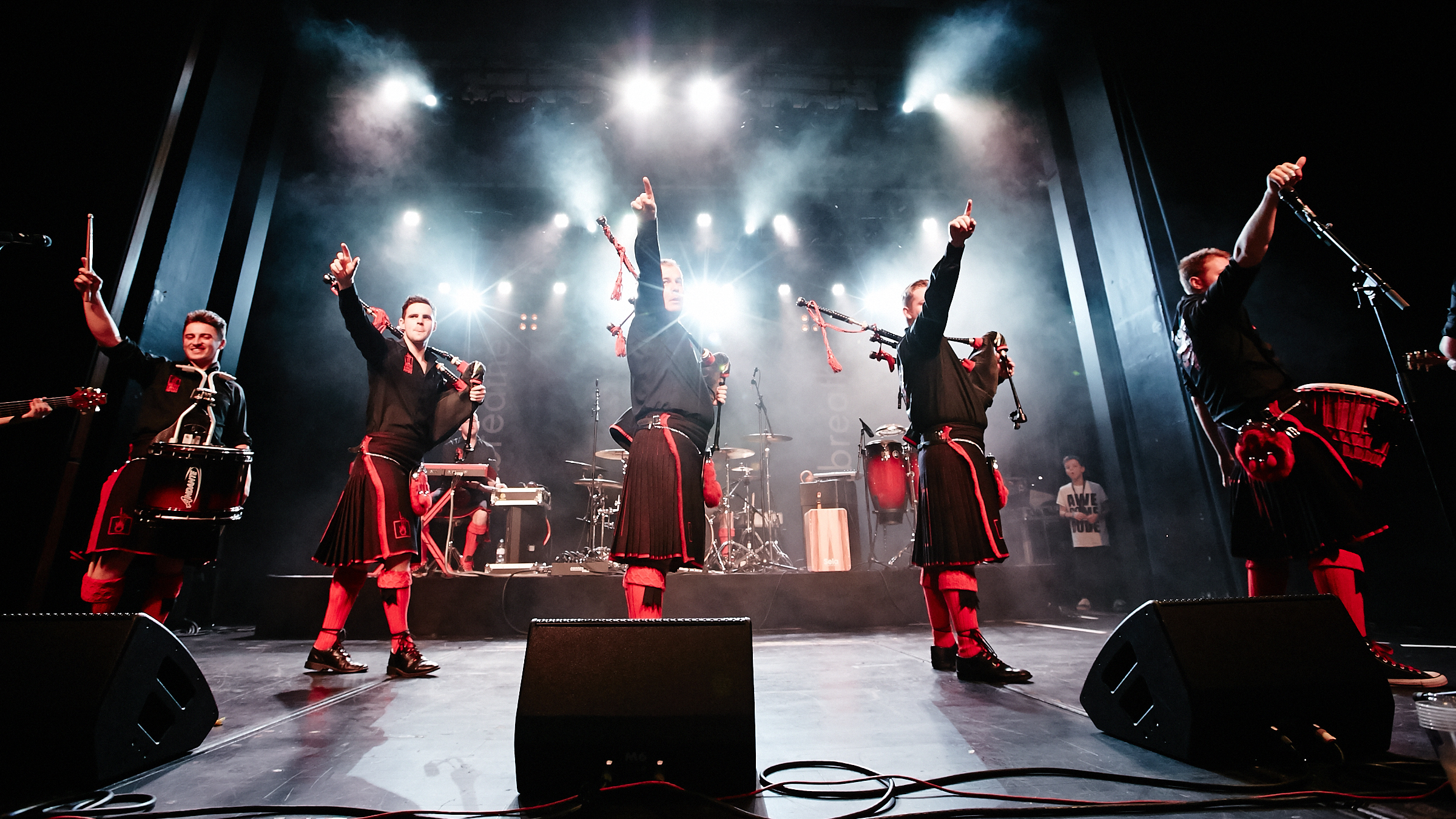 Bagpipes with attitude, drums with a Scottish accent, and a show so hot it carries its own health warning. This band's achievements have reached incredible heights with their ground-breaking fusion of traditional Scottish music and rock/pop anthems which they proudly call 'Bagrock'.
They have a pool of the very best musicians from Scotland and across the globe – many holding World Champion titles and all serious players with impressive credentials and qualifications. Up until the pandemic hit in 2020 the Chillis had never been more in demand for their infectious feel-good music which appeals right across the age ranges to people all over the world and earned them many awards and record breaking album sales.
Now as we look forward to better times just over the horizon we managed to persuade them to dust off their infamous black and red kilts to film a special, exclusive show for the HebCelt audiences, recognisably one of their favourites. Enjoy the spectacle.