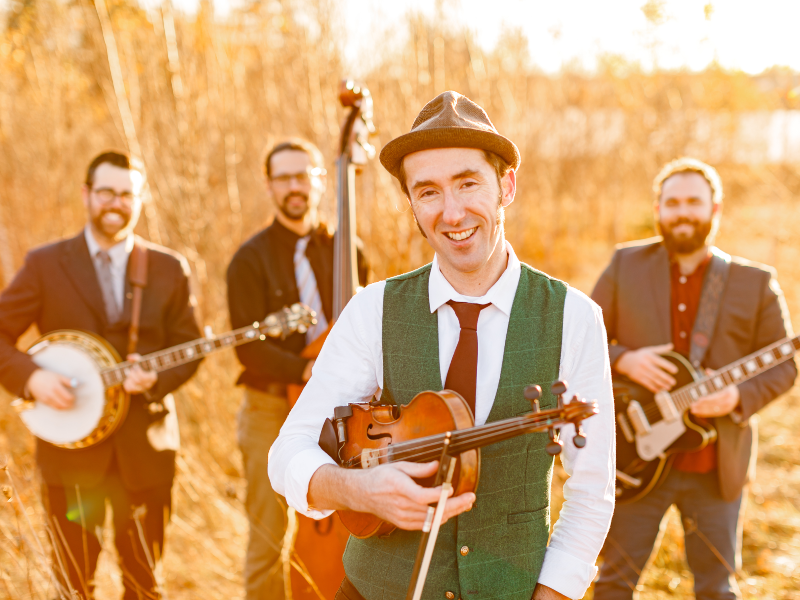 There's no other band around like Canadian four-piece Gordie MacKeeman & His Rhythm Boys.
Led by fiddling wiz Gordie "Crazy Legs" MacKeeman, the roots quartet features all-star pickers and singers, with everything from down-home country to reckless rockabilly to intricate bluegrass.
Crowds all over the world have stared in awe as Gordie plays with joyful abandonment. They have made new fans at festivals such as Denmark's Tonder Festival and the U.K.'s Glastonbury Festival, to Merlefest in North Carolina and the Port Fairy Folk Festival in Australia. Onlookers report Gordie and the Boys to be festival highlights time and time again having seen the elastic-legged band leader, nicknamed "Crazy Legs", as he demonstrates his unique blend of Canadian clogging and step dancing.
Since their inception they have collected a mantle full of awards and recognitions. Their latest album "Dreamland", produced by Nashville's R. S. Field, captured all the versatility the group has to offer while showcasing their expansive talents.
While their records are tremendous, it's their exhilarating live show that keeps people coming back time and time again.