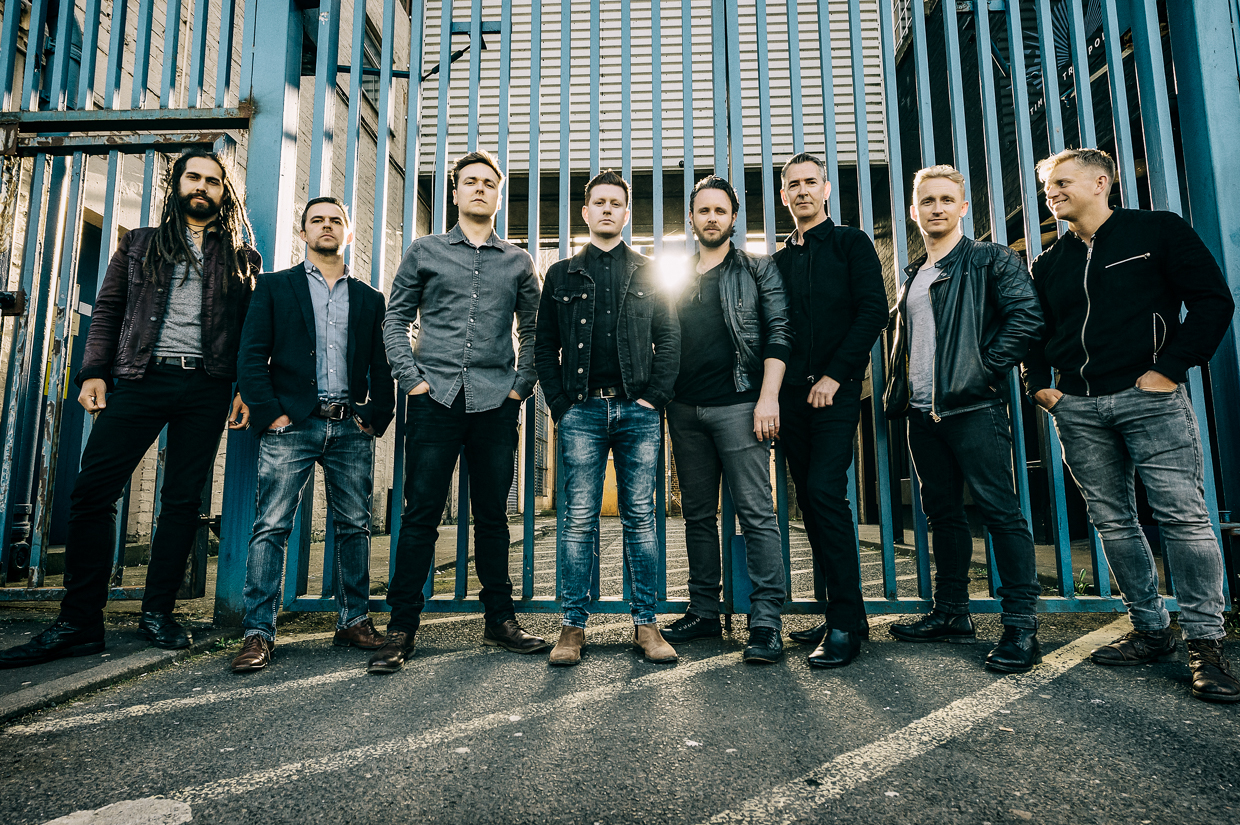 Loganair have taken leading Scottish band Skerryvore under their wing to ensure the show goes on at this year's 25th anniversary Hebridean Celtic Festival.
The airline, a long-time sponsor of the award-winning festival, is helping the band complete a whirlwind four-countries-in-three days schedule and arrive on the HebCelt stage on time.
Skerryvore, who originate from Tiree and are now based in Glasgow, are one of the hardest working Scottish bands on the international scene with a huge following at home and abroad.
The band are due on stage at HebCelt in Stornoway on Saturday 18 July during a weekend that will also see them play in the Czech Republic and Wales. With time being critical, Loganair have arranged to fly the musicians on the final leg of their marathon trip from Glasgow to Stornoway and make sure they hit their first note on cue.
Skerryvore will fly from Scotland to the Czech Republic on 16 July to play at the Colours of Ostrava festival. The following day they fly to Liverpool, then drive to Dolgellau in Wales for the folk and world music festival Sesiwn Fawr Dolgellau.
Finally, on Saturday 18 July, they will drive from Wales to Glasgow and catch the Loganair flight to Stornoway in time for the evening show at HebCelt.
Daniel Gillespie, a founder member of Skerryvore and the band's accordionist, said: "As a band formed in the Western Isles, we have always been aware of the importance of connectivity and transport with regards to island communities and tourism.
"But we are extra thankful this summer that Loganair's Glasgow to Stornoway route allows us to complete a run of shows that will see us reach four countries in three days, finishing off at the legendary HebCelt festival on the 18th July."
HebCelt Director Caroline Maclennan said: "Skerryvore are long-time friends of the festival and we were desperate for them to be part of our 25th anniversary celebrations. Thankfully, Loganair stepped in to make sure they will be here on time during a hectic touring schedule.
"HebCelt recognises the unique support that we have had from Loganair throughout the history of the event and we are extremely grateful for their ongoing assistance."
Kay Ryan, Chief Commercial Offer at Loganair said: "HebCelt continues to draw visitors from far and wide and with our growing list of airline partners, we're delighted to play our part in the growth and continued success of the festival by improving connectivity to Stornoway from the world. We hope everyone enjoys the show and wish Hebcelt a very happy anniversary."
The 25th HebCelt will be held from 15-18 July in Lewis and Harris. Already headliners Texas, Seasick Steve and Saving Grace have been announced for the milestone festival. Other acts confirmed today include Blue Rose Code, Heron Valley, Josie Duncan and Charlie Clark.