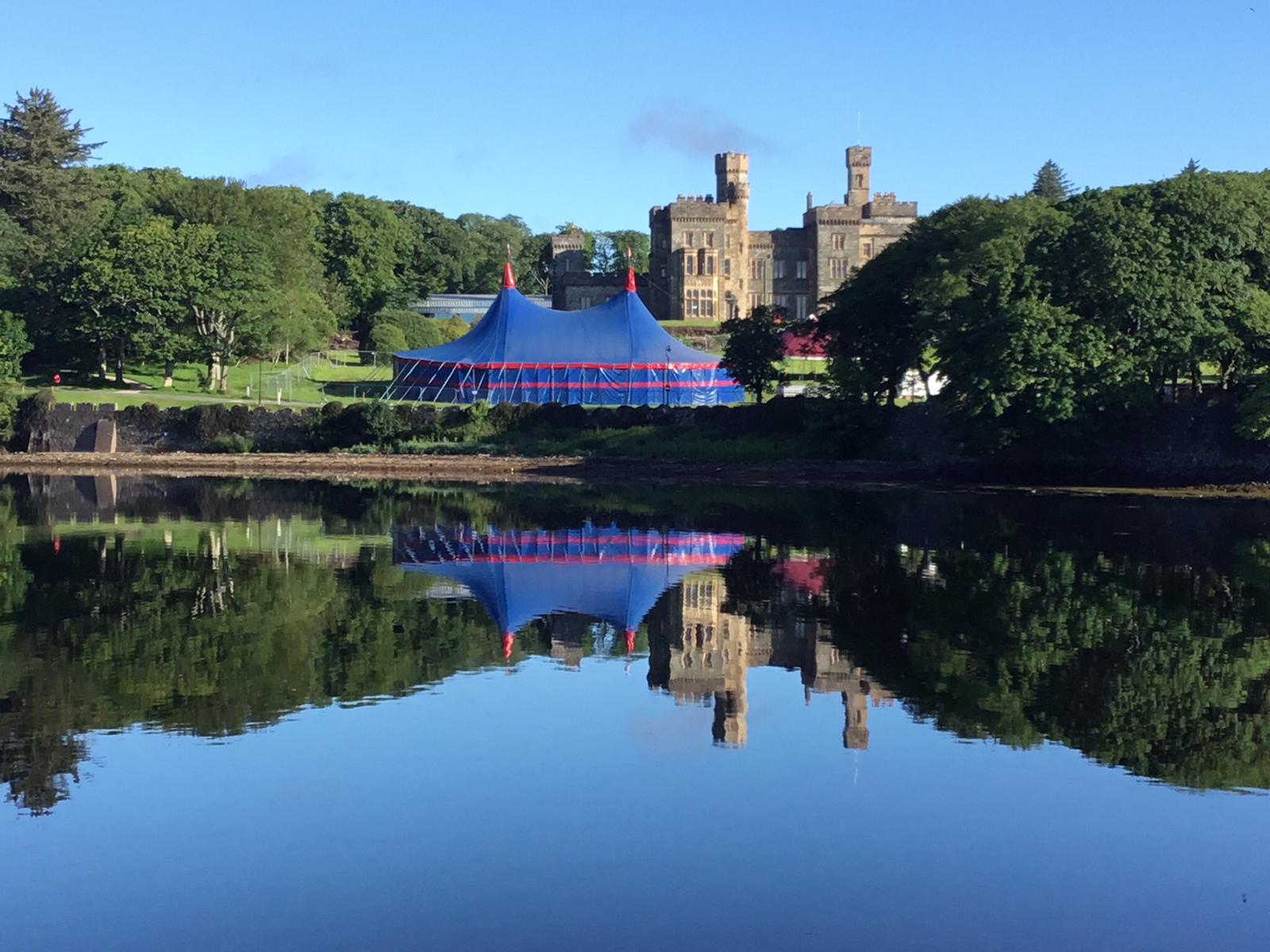 HEBCELT ANNOUNCES ARRAY OF FRESH COMMISSIONS FOR ONLINE SESSIONS
The world-renowned Hebridean Celtic Festival has announced an online programme of short film sessions which will see a variety of leading musical artists and creatives producing new work for festival week in July.
Dubbed Seisean HebCelt / HebCelt Sessions, the commissions will feature Freumhan / Roots featuring Calum Alex MacMillan, Norrie Maciver (Skipinnish) and James D. Mackenzie (Breabach) (Wednesday 15th July, 8pm); Hebridean Ensemble which comprises Julie Fowlis and an array of Gaelic singers, accompanists and dancers (Thursday 16th July, 8pm); Colin MacLeod with Rory Macdonald of Runrig and a handpicked cast of musicians with a new recording of Runrig anthem 'Only The Brave' (Friday 17th July, 8pm).
Closing the weekend sessions will be a film including footage and interviews gathered over recent HebCelt festivals together with some current lockdown interviews (Saturday 18th July, 10pm).
Each song commission lasts for approximately five minutes, with the film running for approximately 30 minutes. They will be streamed across the festival's YouTube, Facebook and Instagram channels.
Festival director, Caroline Maclennan, said: "Our focus was to contract with artists and other creatives from the Hebrides to produce new high quality engaging online content to reach out to our global audience following the requirement to postpone this year's event due to the Covid-19 pandemic.
"We are so fortunate to be able to work with such talented and dedicated Hebridean artists and to bring these fresh commissions to our HebCelt audiences, albeit virtually. We will so miss not partying with them all this July. We are grateful to Creative Scotland and Comhairle nan Eilean Siar for their continued festival support."
"We know that HebCelt's huge local economic impact will be missed this year and the festival team wanted to be able to give something back. We chose Bethesda Hospice as the charity of preference to benefit from Seisean HebCelt. This will allow us to help generate donations for a very worthwhile cause, one close to the hearts of many Hebrideans."
The festival have set up a Just Giving charity page, making it possible for all who wish to donate directly to the Bethesda Hospice in Stornoway which provides four hospice beds for specialist palliative care and 30 care home beds.
General Manager at Bethesda Hospice, Carol Somerville, said: "HebCelt is a very important part of the culture and local economy so we are extremely pleased to have this support. These Sessions will provide some welcome relief and enjoyment. At Bethesda we are required to raise over £370,000 per year to keep the hospice open so any donations will be gratefully received."
The array of other artists engaged as part of the sessions include: Kathleen MacInnes, Cathy Ann MacPhee, Eilidh Mackenzie, Fiona Mackenzie, Anna Murray, Ceitlin Lilidh, Josie Duncan, Alyth McCormack, Éamon Doorley, Innes White, Alex Tearse, James D. Mackenzie, Jane Hepburn Macmillan, Niteworks, Sorren Maclean, Scott Macleod, Keith Morrison, Jason Laing, Willie Campbell, Sean Harrison and Rosie Sullivan.