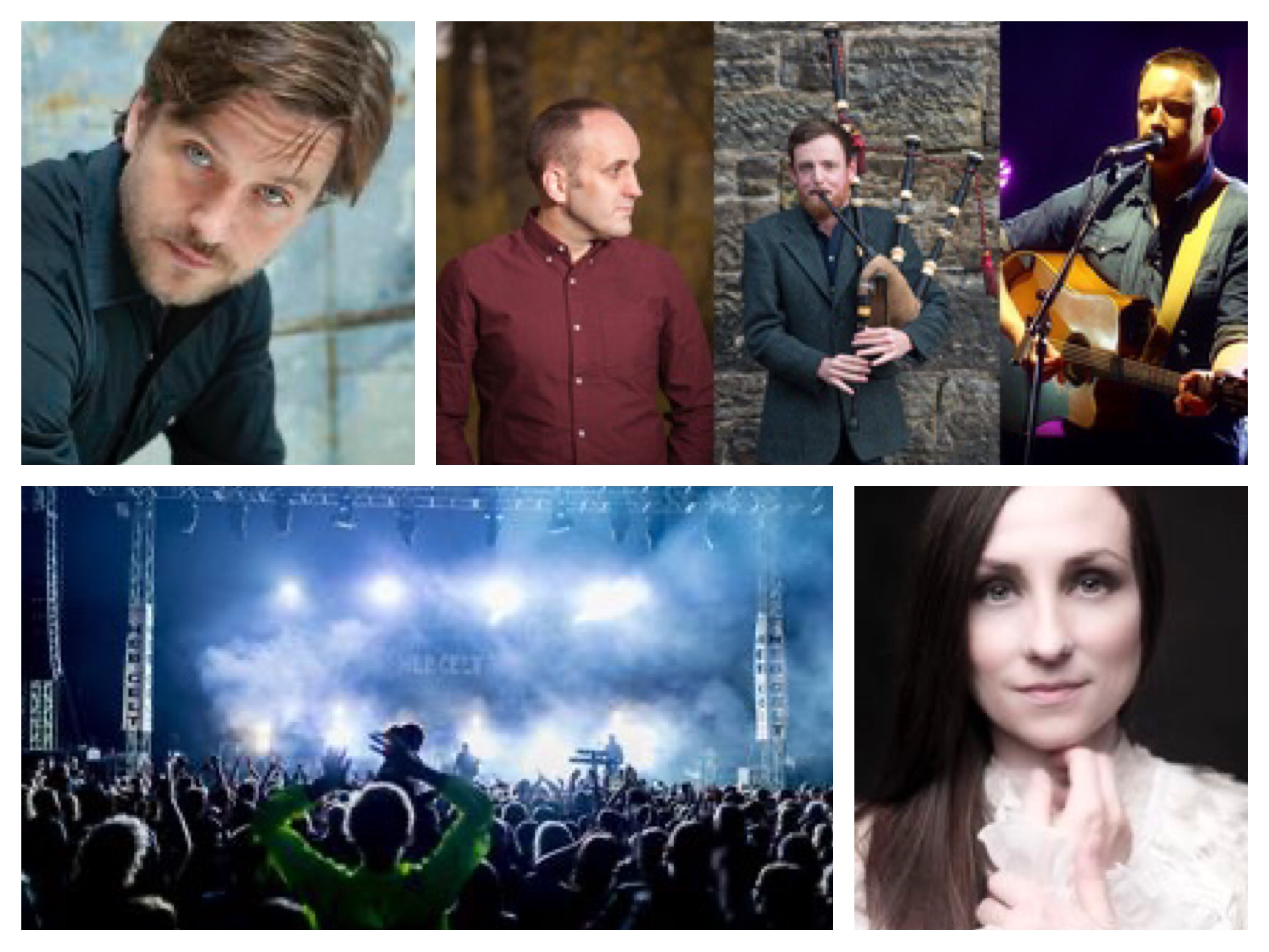 Well here it is, festival opening day, and not a sad face to be seen as we are all excited to share the content we have created for SeiseanHebCelt / HebCelt Sessions for you. We do have one or two other goodies to share alongside that too.
We are raising funds for Bethesda Hospice so please give generously and support this charity that does so much for our community in the islands. Here is the link to the JustGiving page. All funds go directly to the charity.
The sessions will be 'broadcast' on Facebook and YouTube, carried through to our website and will also be pinging up on Instagram. This should make it as accessible as possible for our audience far and wide. Seisean HebCelt runs as follows:
Wednesday, 15th July, 8pm (BST) Freumhan / Roots
A flavour of the commission being created by James D Mackenzie, Calum Alex Macmillan and Norrie Maciver, this set presents some great tunes and an introduction to the place and the festival. A superb way to open our #lockdownfestival.
Thursday, 16th July, 8pm (BST) Puirt
This amazing ensemble of Hebridean voices and performers invokes a joyous flavour of HebCelt and our island culture. Julie Fowlis led this commission and is joined by Kathleen Macinnes, Cathy Ann Macphee, Anna Murray, Josie Duncan, Ceitlin Lilidh, Alyth McCormack, Jayne Macleod, Sophie Stephenson, Eilidh & Fiona Mackenzie, Jane Hepburn Macmillan, Innes White, Eamon Doorley, Alex Tearse and James D Mackenzie.
Friday, 17th July, 8pm (BST) Only the Brave
Colin Macleod and Rory Macdonald and the Hebridean Allstars bring you 'Only the Brave' by Rory Macdonald (Runrig). This song will invoke memories of great nights at HebCelt for many. Bringing this alive alongside Colin and Rory are Julie Fowlis, Jason Laing, Jane Hepburn Macmillan, Keith Morrison, Sorren Maclean, Scott Macleod, Josie Duncan, Rosie Sullivan, Willie Campbell and Sean Harrison. Niteworks also feature in the backing of the audio. A real feast for the soul in these times.
Saturday, 18th July, 10pm (BST) HebCelt; the movie!
Well not quite but here we bring you a flavour of festivals past. Produced by Daibhidh Martin, a renowned TV producer we are so lucky to have here. Daidhibh brings some memories together of what makes HebCelt so special to those who have shared the stage and the green over the years together some fabulous live footage and a dip into the archives.
Please note later start time to allow for Alyth's session for the Comhairle's Covid Ceilidh at 7.30pm
Grateful thanks to Creative Scotland and Comhairle nan Eilean Siar for supporting Seisean HebCelt.
Behind these projects are those who make it work and we are hugely grateful all the artists who truly make this shine. Also to Kenny Stewart for making it all look great, Calum Malcolm and Scott Wood for making the first two pieces sound good, Ria MacDonald for allowing us to use her images in Freumhan, Peter Kane for helping with the PR and finally to you who we hope will help us support Bethesda Hospice. Enjoy the other bits and pieces, we'll be sharing over Thursday to Saturday, news of which can be found on our social channels – sign up now!
Seisean HebCelt will also be shared on this website
So pull out the deckchairs, pour the Pimms and enjoy these moments with us as we look forward to better times, and above all friends stay safe and look after each other.