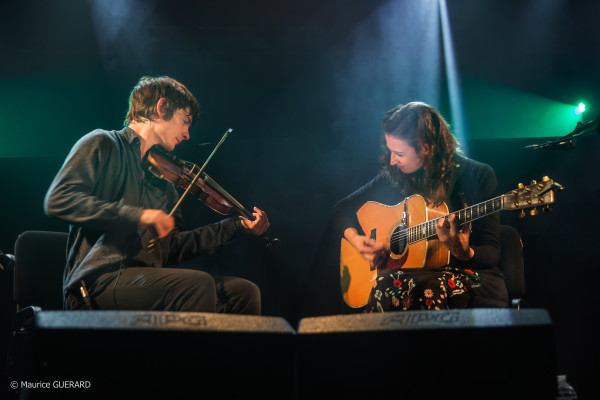 Ryan Young brings new and exciting ideas to traditional Scottish music, receiving international praise for his spell-binding interpretations on the fiddle. His debut album was recorded with four time GRAMMY winner Jesse Lewis (who has worked with the likes of Bela Fleck and Yo Yo Ma) and launched at Feakle Traditional Music Festival in County Clare, accompanied by renowned guitarist, Dennis Cahill (Martin Hayes; The Gloaming).
Focussing on traditional Scottish music, Ryan brings new life to very old, often forgotten tunes by playing them in his own unique way. His fiddle playing is brimming with fresh melodic ideas, an uplifting rhythmic drive and a great depth of dynamics and precision. His sound is very distinctive and takes the listener on an emotional and adventurous journey in any performance.
Ryan holds both a first class honours and a Masters degree from the Royal Conservatoire of Scotland. He was twice a finalist in the BBC Radio 2 Young Folk Awards, and twice a finalist in the prestigious BBC Radio Scotland Young Traditional Musician of The Year and has won numerous other music awards.
Ryan will be accompanied by David Foley (RURA).