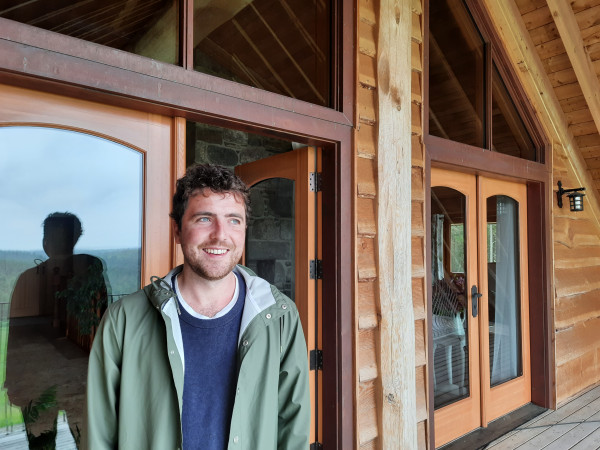 Michael McGovern is a 25 year old singer / songwriter from Glasgow, Scotland. From picking up the guitar as a child and writing songs from an early age, Michael has defined his folk sound playing live in the thriving music scene of his hometown.
His debut album, 'Highfield Suite', is a summation of his work since he began writing songs as a teenager. The album prominently features a nylon string fingerpicking guitar, and expansive vocal harmonies. Tipping its hat to some of Michael's great inspirations from Leonard Cohen, to Bob Dylan, Paul Simon and Fleet Foxes.
Since the pandemic brought an end to live performance, Michael spent much of 2020 in isolation recording this album. The majority was recorded into a single microphone in a small wooden cabin in County Galway, Ireland, during 'quarantine'.
The tracks were then expanded alongside Dublin-based producer Bill Shanley (Cauldron Music), engineered by Andrew Holdsworth, and mastered by Denis Blackham, who put the finishing touches to this debut collection of songs.