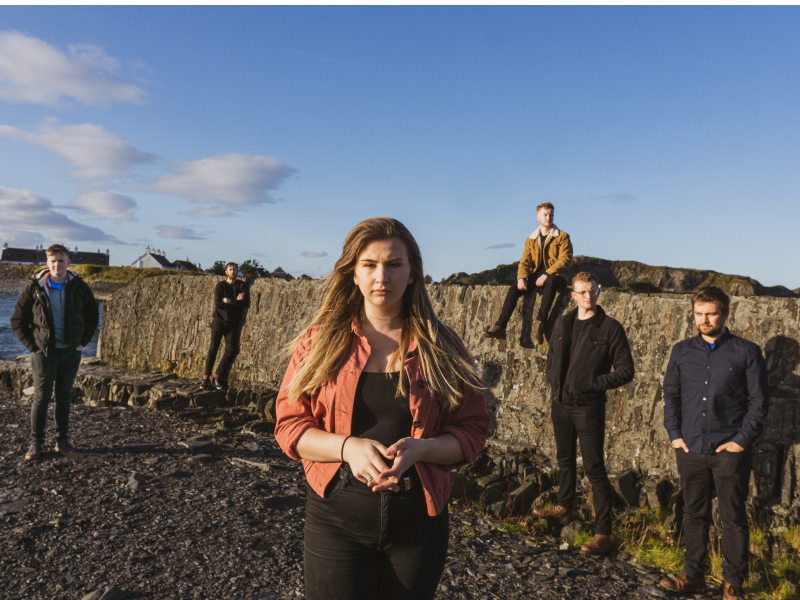 In the quiet, farthest reaching parts of Scotland; authentic, skilful, energetic celtic music has been passed down from generation to generation. Heron Valley capture the iconic sounds of the bothies, village halls and kitchen ceilidhs. Inspired by their previous three tours of the USA, the band have been developing their sound, shaped by the people they have met and the beautiful lands they have encountered.
The history of the Great Highland Bagpipe, and the West Coast fiddle mixed with the driving accompaniment of the piano and guitar are just some of the aural delights you will experience, captured in their latest release, "Erie Storm".
With a mixture of traditional Scots and original songs, Abigail Pryde tells stories from the places we were born. From the rugged Atlantic islands of the Outer Hebrides, to the mystical hills of Argyll. These musicians are passionate about their heritage and showcase the culture, language, sounds and stories of their homeland in their music. Let Heron Valley transport you to the heartlands of Scotland, through their dynamic performance of the ancient sounds of their home.
Heron Valley are an energy fuelled, traditional band from Scotland. Their roots lie in Scottish and Irish traditional music, including traditional Scots song and Scottish piping tunes.
Coming from vastly different areas of Scotland (Oban, Lewis, Cowal and Stirling ) you are sure to hear an excellent story or two from Heron Valley, and maybe even some Scots language lessons! Heron Valley brings together an eclectic sound of traditional music, formed through the musicians broad musical and family backgrounds.