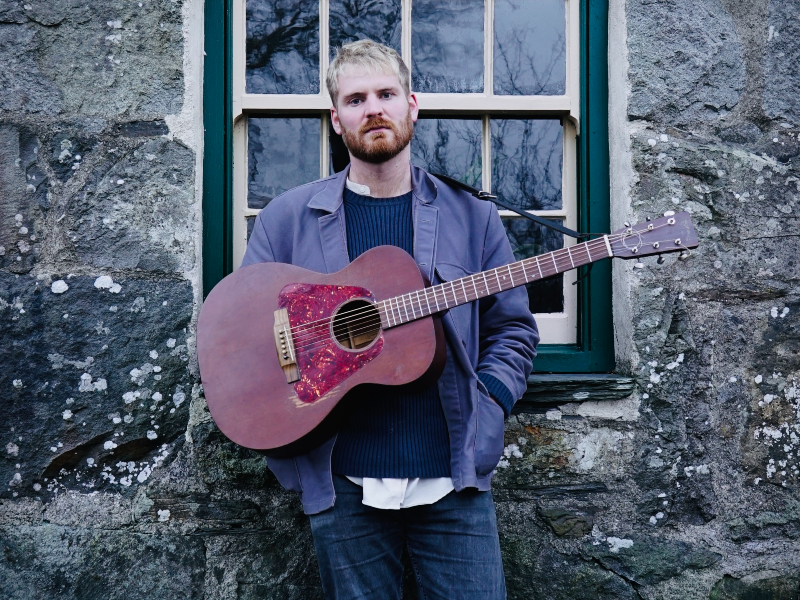 Gwilym Bowen Rhys has established himself as a worthy ambassador for Welsh language and song both at home in Wales and across the world, confirmed by his nomination for the Folk Singer of the Year Award in the BBC Radio 2 Folk Awards and winning the Best Solo Artist Award in the Welsh Folk Awards.
Performing from Aberystwyth to Argentina, he has represented Wales and the Welsh language in enthralling performances including The British Embassy in Paris and The National Eisteddfod, and with the BBC National Orchestra of Wales.
Hailing from the village of Bethel at the foot of Yr Wyddfa (Snowdon) in North West Wales, Gwilym has been singing in his native Welsh language since he can remember, giving him a deep connection with the traditional songs and music of his native land and a love of sharing his music with the local communities of this Welsh-speaking region.
Bringing to life ancient Welsh lyrics and melodies, his music is made unique by his own contemporary musical approach. His first album 'O Groth y Ddaear' (From The Womb Of The Earth) was released in 2016 and was shortlisted for Best Welsh Language Album of The Year at the National Eisteddfod, helping to establish him as a new and vital voice for the music of Wales.
His latest album 'Detholiad o Hen Faledi II' (A selection of Old Welsh Ballads II) was released in March '22. It is the second in an album series that focuses on old Welsh ballads and is described by From The Margins as, 'probably the most complete, bewitching folk album you will hear all year'.