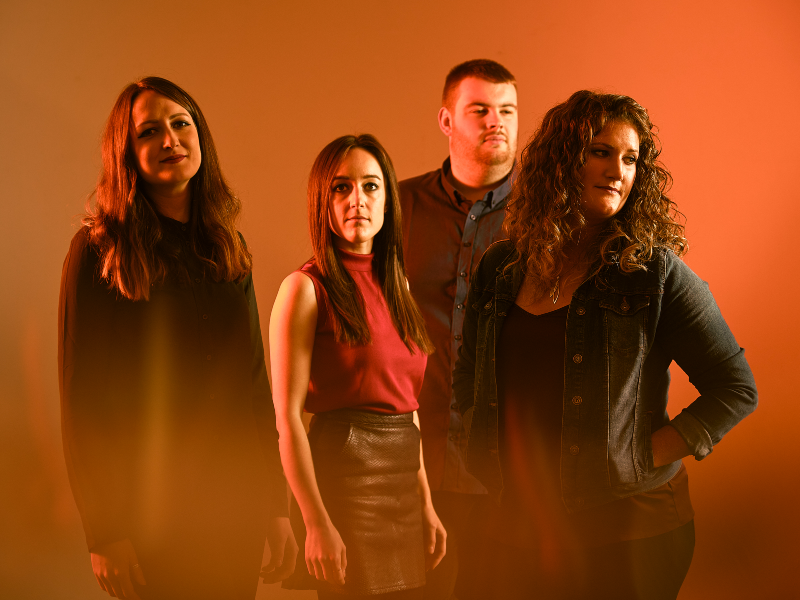 Fired up and raring to go after a lockdown spent creating the hugely popular film project, 'The Orkney Series', Scottish powerhouse quartet FARA unveiled their highly anticipated third studio album in 2022. Bursting with brand new self-penned instrumental tracks, and with songs adapted from the words of Orcadian poets, 'Energy Islands' is fuelled by their native Orkney's revolutionary role in renewable energy.
Fusing the talents of three fine Orcadian fiddlers and vocalists - Jeana Leslie, Catriona Price and Kristan Harvey - alongside stand-out Highland pianist and newest member Rory Matheson, FARA have firmly secured their foothold at the forefront of the Scottish folk scene since taking 2014's Orkney Folk Festival by storm. Their unique mix of spell-binding vocals, intricately woven fiddle harmonies and energetic closers, combined with an obvious kinship born in childhood, is sure to delight and entertain audiences wherever they go.
Having delighted a Hybrid audience as part of the 2021 HebCelt Survival Sessions we can't wait to welcome FARA back to the festival for 2023. This time in a fully live format in front of a full-capacity audience!