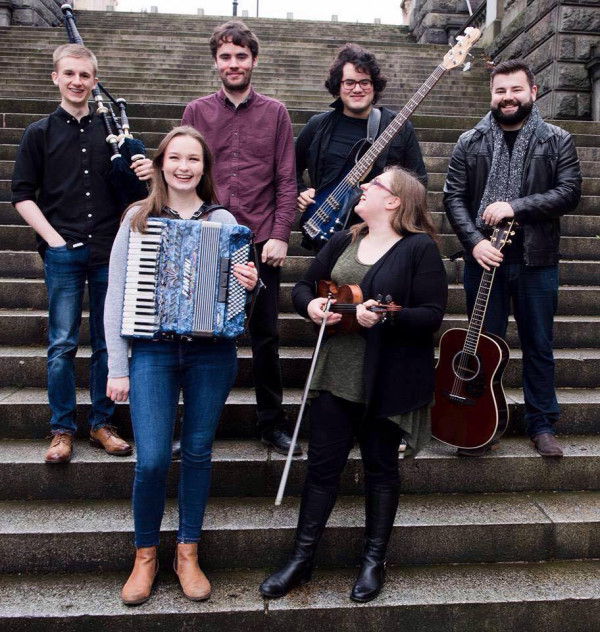 Eriska is a six-piece Glasgow-based folk band established in 2016. The band's line-up includes graduates of the traditional music, jazz, and classical courses at the Royal Conservatoire of Scotland. Drawing upon their disparate backgrounds, the six members combine rock, jazz and folk styles to create a unique sound using both traditional tunes and band members' original compositions. With musicians from Argentina and the USA as well as Scotland, they blend many musical traditions together to leave a refreshing mark on the Scottish traditional music scene.
Following the successful release of their debut album 'At The Wrong Gig' in 2018, the band are proud to release the follow up EP 'Are We There Yet?' in November, 2021.
Winning the Lews Castle College UHI competition in 2020, this is finally the band's opportunity to realise their rightful place within HebCelt's 25th anniversary event.