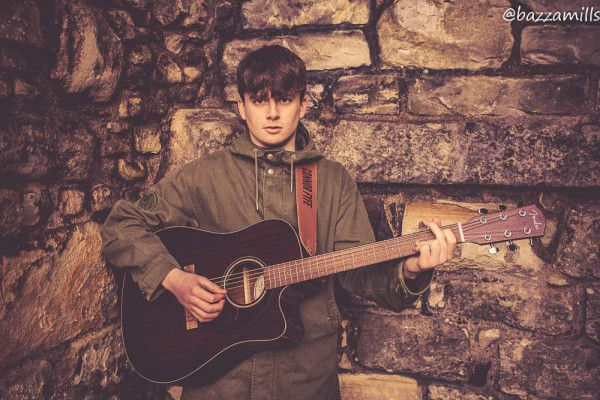 Hailing from the outskirts of Glasgow, Connor Fyfe is a triumphant musical force to be reckoned with. Simply beyond his years as a musician and with his richly textured vocals accompanied by his transcendent guitar skills, he performs from a place of raw emotion which connects with his fans who are hooked on every line he sings and every note he plays.
After launching his debut album 'Don't' aged 13 to a sold-out Glasgow crowd and impressive reviews in March 2020 the world locked down and all subsequent scheduled shows were shelved. He persevered and played countless online live shows and continued to write and record songs from his bedroom where he was able to flourish as a musician and songwriter. This determination is what is most admirable about Connor, as not only is he talented but incredibly hard-working and invested in his love for music.
Having supported many successful artists in the past and many more scheduled there is no limit to what this young man can achieve. His most recent headline tour in October 2021 sold out - a tour that saw him becoming the youngest ever artist to sell out Glasgow's' famous King Tuts Wah Wah Hut with tickets going inside 24 hours.
Lets give him a warm welcome to HebCelt!