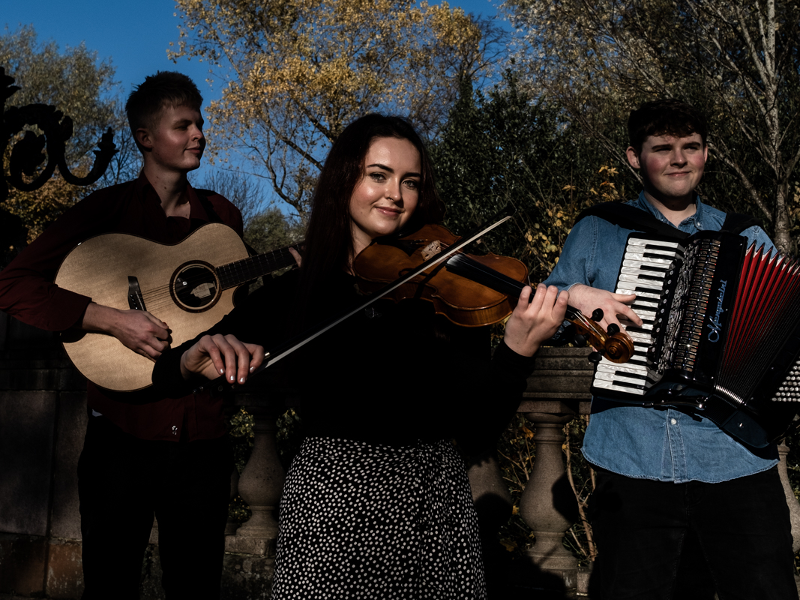 CÀRNAN is an upcoming and energetic Scottish indie folk trio with a funkier take on trad. The indisputable synergy of lively accordion (Louden MacKay) and vigorous fiddle (Breanna Wilson) backed by thunderous guitar (Arthur Brook) gives the band a powerful and driven sound.
The fusion of contemporary original tunes and songs, along with a firm connection to the music and culture of their roots - Highlands, Glasgow, and Ireland to name a few - gives them a fresh and unique position within the music scene in Scotland.
The group released their first singles during 2022 and a an EP at the beginning of 2023. All received airtime across UK radio stations including BBC Radio Scotland's "Travelling Folk" presented by Anna Massie and Bruce McGregor.
With the thrilling new addition of Breanna to the band in January and being crowned the winners of the 2023 Celtic Connections Danny Kyle Award, the group have lots of plans for the coming year with new material and exciting gigs.
Louden hails from Kintail in the Highlands, Breanna from Glasgow, and Arthur from the Isle of Skye.