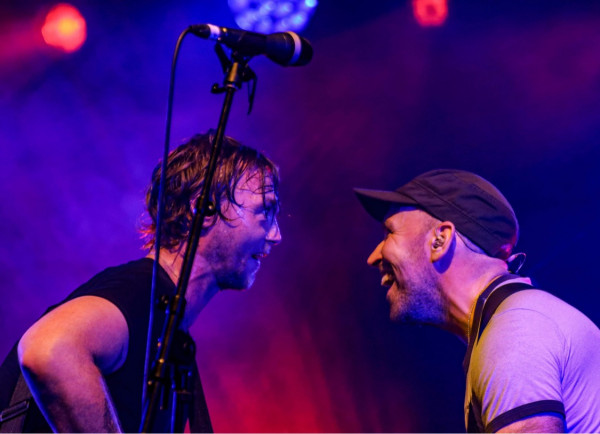 ASTRID are a Scottish guitar pop band formed by songwriters and childhood friends, Willie Campbell & Charlie Clark.
Relocating from the Scottish Hebrides to the mainland, they quickly became a prominent fixture of the Glasgow indie scene in the 1990s, playing shows with peers like Belle & Sebastian and Edwyn Collins, who would go on to produce Astrid's debut album, 'Strange Weather Lately'. Selling over 10,000 copies in 1999, the record cemented the band's indie status with a dedicatedly cult fanbase and earning support from the likes of John Peel, Steve Lamacq and Mark and Lard in the process. Striking up a friendship with Snow Patrol while supporting the band on tour, in 2001 frontman Gary Lighbody extended an invitation for Astrid to join his Scottish indie supergroup, The Reindeer Section; with other participants including members of Arab Strap, Mogwai, Teenage Fanclub, The Vaselines and Idlewild. Astrid released nine singles, three albums and three EPs before disbanding in 2004.
Reformed and refreshed, some 15 years later the band released their fourth LP together: 'Fall, Stand, Dance' via AED records; a record that would see Astrid reunite with their original producer Edwyn Collins for the first time in over 20 years. With just an acoustic EP (2020's 'The Storm Sessions') to bridge the gap, Astrid will return in 2022 with their first official studio output since: "Through The Darkness of Your Life". Of recording their latest track Willie Campbell enthuses: ""Through the Darkness of Your Life" was a really fun and easy recording process. We had a great time and you can hear it, we were excited by what we were doing. In a way this is the sound that we've always wanted for the band... We are really excited by the end result."
We are delighted to present the heart of the band, Willie and Charlie, in what will be a truly special duo outing.