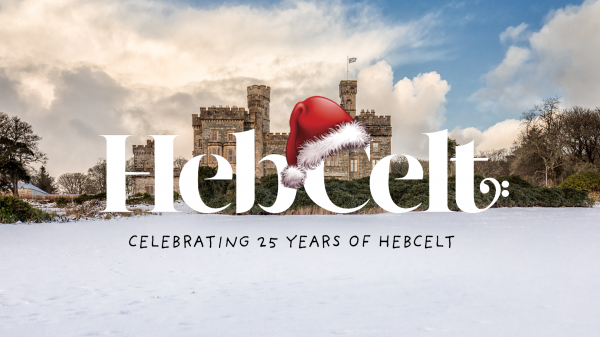 As we look out on a rather wet and windy day in the islands, and against the backdrop of the increasing concerns around the pandemic, there is much we could worry about in the days and weeks to come. Whilst we don't wish to make light of the current situation we do want to concentrate on looking forward positively to next year and the promise of better times to come.
HebCelt continues to be so important to the arts and tourism sectors both on the island and indeed within the wider creative Scottish landscape. After two years hiatus where, despite the challenges, together with some fabulous local and visiting musicians, we managed to create some unique online content and importantly supported our local creative community. Some of the work created can be found on the festival's YouTube channel and we are delighted to offer a taster from our more recent Survival Sessions through our 12 days of Christmas which roll out between 13 – 24 December.
Looking further forward we have the bulk of our programme for HebCelt 2022 for July in place. As we have explained before, this is largely a rollover programme from the commitments we made in 2020 and, whilst we may have lost one or two artists, we have replaced with some fabulous acts who, we have no doubt, will contribute to ensuring #HebCelt22 is a fantastic celebration and fitting for the festival's 25th anniversary.
We are now working on the rest of the programme for An Lanntair and fringe events and will share that when we can. We also expect day tickets to go on sale in the new year as soon as are able to do so.
Most importantly, we continue to see high levels of sales across our weekend tickets. We urge those who would normally attend the festival, especially our loyal local audience to make sure you get your tickets as soon as possible. These tickets will sell out and far sooner than we would normally expect.
Finally, all that remains for us is to wish you a very merry and safe Christmas and look forward to a much better 2022 when we expect to see you on the green again in July.
Much love
HebCelt Team x