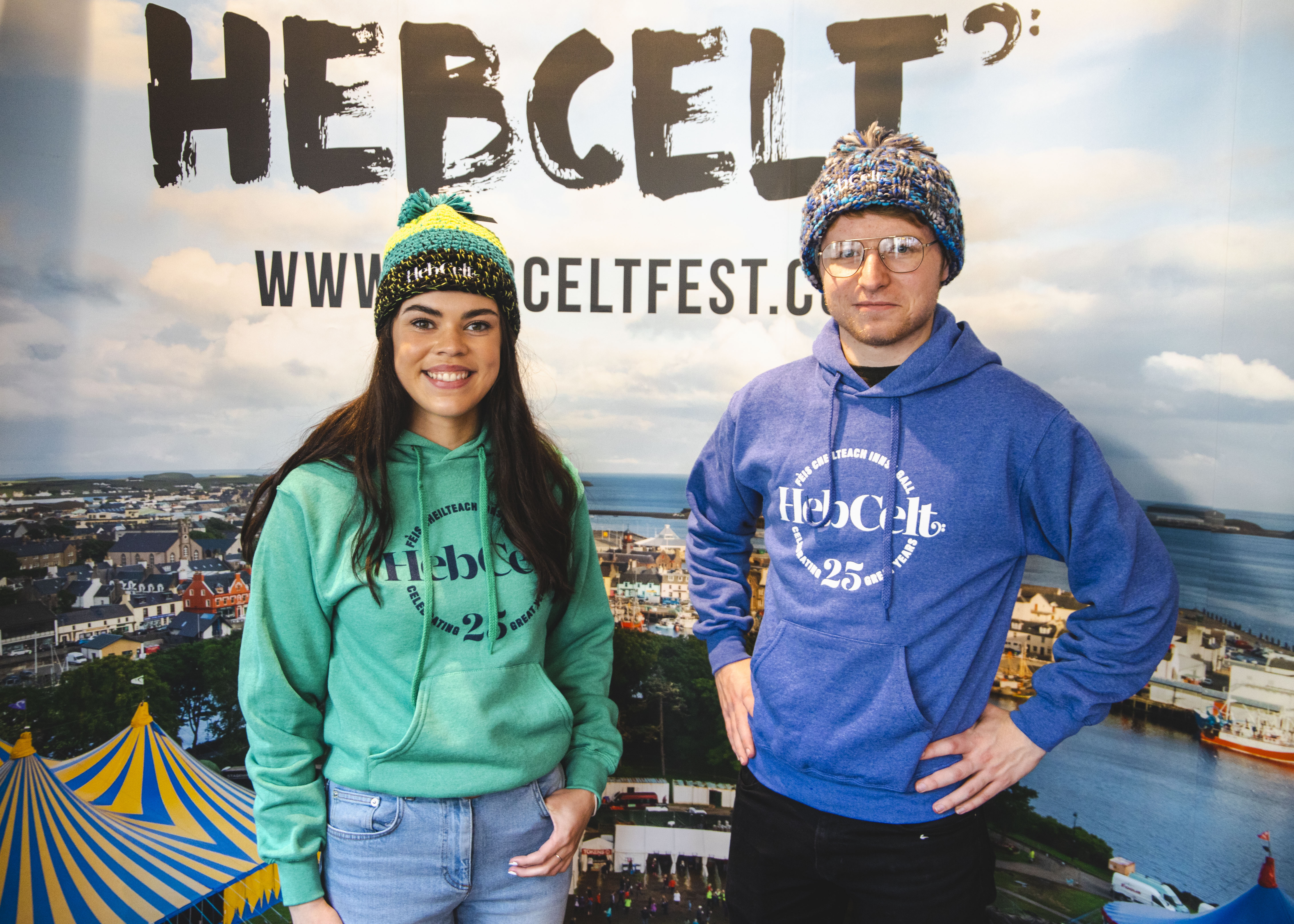 HebCelt staff members Megan and Hamish modelling some of the new season clothing.
HebCelt's annual build up to the festival, 13-16 July, takes a huge leap forward next week with the opening of their pop up shop in Stornoway.
Buth HebCelt can be found in the centre on the town, 1-3 Francis Street; for locals and those familiar with Stornoway this was formerly the Sportsworld shop. It is a superb central location being at the crossroads of the town's 'Narrows' in the pedestrianised area.
The shop opens Monday - Saturday, 10am - 5pm from Monday, 27th June, with different times for festival week as follows:
10am – 6pm (NB Wednesday open late until 9pm)
Friday / Saturday 10am - 1pm
More details on ticket collections can be found here.
Come in and pick up your tickets or browse our fabulous selection of new season merchandise from t-shirts, hoodies, zippies, sweathshirts, hats, headbands, cups, water bottles and more.
When collecting, ticket holders are requested to bring their order ID which can be found on the email confirmation received on booking.
Where possible, and especially if living locally, come in early to help us reduce the queuing on festival week.
We look forward to seeing you all soon!