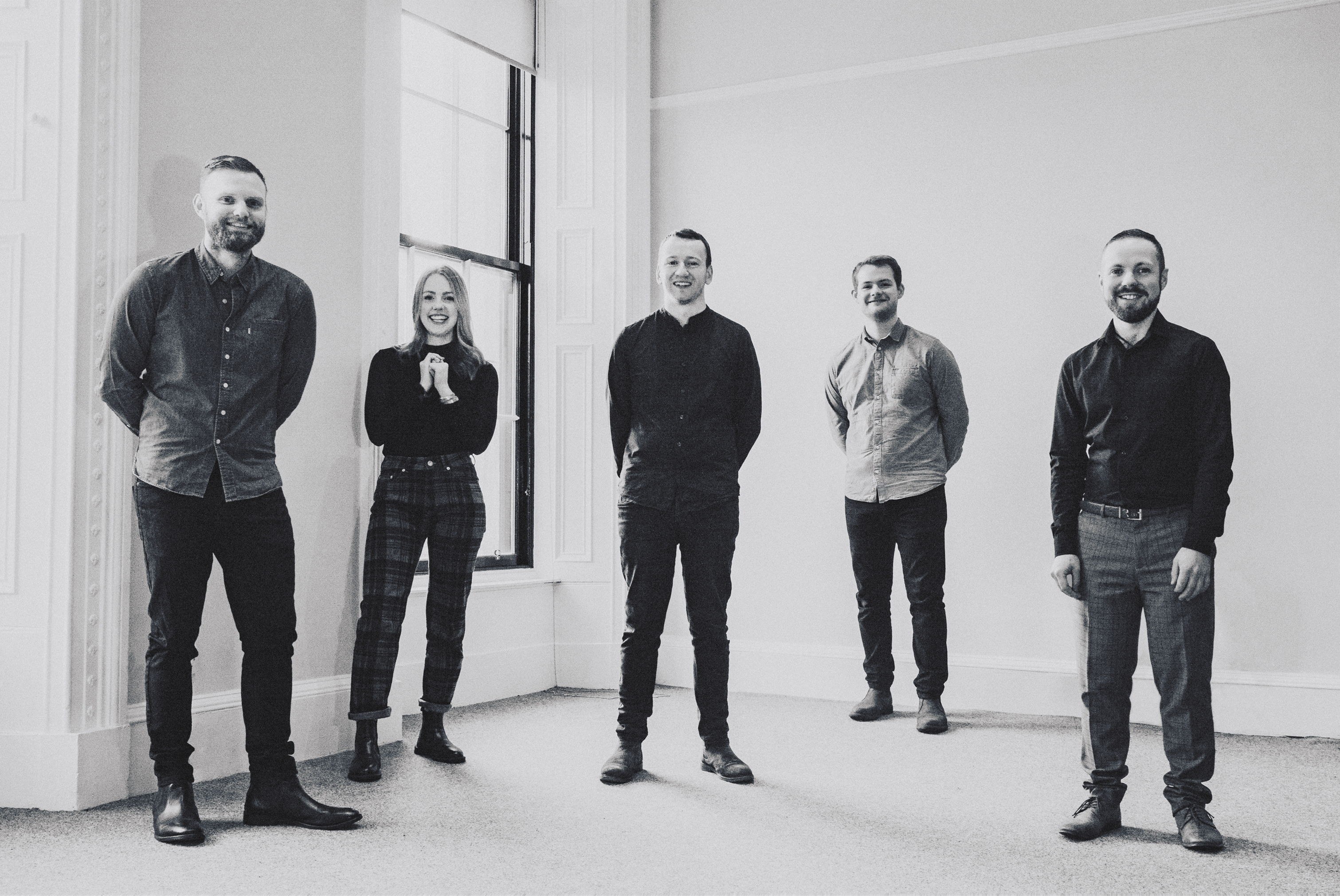 Some of the most sought-after artists on the Scottish folk scene have come together to create a formidable collective. Entitled Staran, the group released their eponymous debut album in May 2021. 'Staran', meaning path, trail or stepping stones in Gaelic, reflects the themes of 'places' and 'moments' that run through their music. The result of this collaboration is a rich and cohesive sound; atmospheric and textural with acoustic instruments at the heart of it.
Comprising a group of established musicians in their own right, this collective is a meeting of musical minds that traverses a diverse range of styles and backgrounds. While the overall sound is rooted in Scottish traditional music, there are undoubtedly elements of inspiration from the genres of jazz, minimalism and experimental electronica.
The band features Kim Carnie (vocals), John Lowrie (Piano), Innes White (Acoustic Guitar, Electric Guitar), James Lindsay (Bass) and Jack Smedley (Fiddle). Writing the album was a very organic process for the group, who made a conscious effort not to overcomplicate the production in order to focus on the collective sound. The respective talents of all of the musicians are blended together to create an incredible new body of work that showcases a unique collaboration between like-minded individuals.