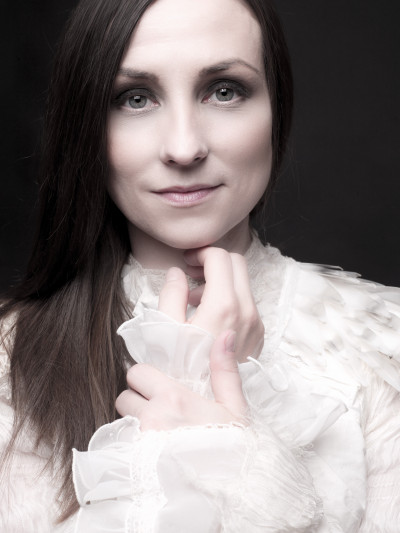 Julie Fowlis is a multi-award winning Gaelic singer who is deeply influenced by her early upbringing in the Outer Hebridean island of North Uist. With a career spanning five studio albums and numerous high profile collaborations, her 'crystalline' and 'intoxicating' vocals have enchanted audiences around the world.
She will forever be recognised for singing the theme songs to 'Brave', Disney Pixar's Oscar, Golden Globe and BAFTA winning animated film, set in the ancient highlands of Scotland. The track was recorded when Julie was eight months pregnant with her second child, and has since been a worldwide smash hit, and the song 'Touch the Sky' was indeed long listed for an Oscar nomination in 2013.
An artist with a genuine curiosity to explore other traditions and natural ability to cross genres, Julie has collaborated, recorded and performed with artists such as violin virtuoso Nicola Benedetti, and acclaimed singers Aled Jones, Grammy-Award winning James Taylor and Mary Chapin Carpenter. Her passion for folk culture, song and music is exemplified in her collaborations with the celebrated Québécois band Le Vent du Nord, with whom she regularly performs, Galician singer Rosa Cedrón, Welsh singer Julie Murphy and her continued musical friendship with Irish singer and musician, Muireann Nic Amhlaoibh.
A quiet torchbearer for her native tradition, Julie still finds time to deepen her knowledge of Highland and Gaelic culture, tradition and history through continued research and academic projects.
https://www.facebook.com/juliefowlis
https://twitter.com/juliefowlis/
https://twitter.com/juliefowlis/