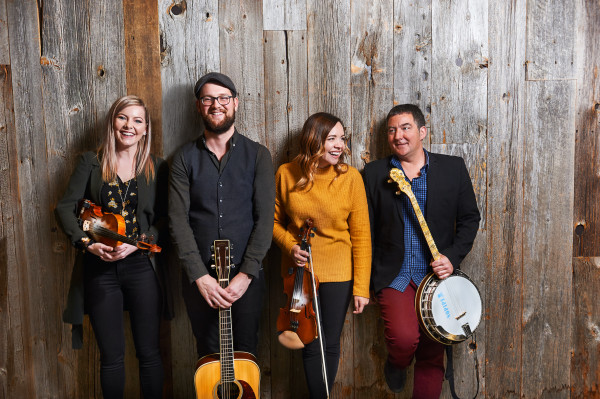 Atlantic Canada's powerhouse Còig has cemented its status as one of today's most exciting North American Celtic groups. With a fiery Celtic style as its musical core, Còig offers a fresh and exhilarating mix of traditional tunes, lively instrumentals and contemporary songs performed on over a dozen in-struments (vocals, fiddles, guitar, banjo, mandolin, viola, bouzouki, whistles, and more) in a lot of non-traditional ways.
Còig have collected a mantle of awards and nominations for their catalogue of recordings, "Carols Too" (2019), "Rove" (2017), "Carols" (2016) and "Five" (2014) including a Canadian Folk Music Award, a JUNO nomination and multiple East Coast Music Awards and Music Nova Scotia Awards.
Còig are busy collaborating on new material and are set to release their re-cording in the spring of 2022.
https://www.facebook.com/coigmusic
https://www.instagram.com/coigmusic